Customer Stories
Save
money, go
paperless
, improve parent
confidence
and proactively
prevent
serious incidents.
A great product and a great company!
Jo Williams
Three Bridges Primary School
Ofsted's questions were answered in less than 15 minutes. Our medical room cannot operate without this!
Serin D'Ogullari
Cuckoo Hall Academies Trust
Every student's medical history is accessible online. Including school health care plans, medication administration, first aid incidents and medication expiry dates!
Andrea Beckett
South Shields School
Set up was very easy and lots of support was given if needed from the Medical tracker team. It has significantly improved our record-keeping, staff accessibility to medical information as well as accident reports.
Marie Maxwell
Globe Primary School
Parents receive instant notifications when incidents or medication administration are recorded. A full communication audit trail is saved. This helps parents feel that their child is well looked after at school- great for Ofsted!
Linda Hopper
Bugbrooke Community Primary School
With paper, notification slips a thing of the past, easy to use drop downs and automated notifications Medical Tracker not only helps safeguard students but also save a lot of time.
Sally Mason
Sir James Smith's School

Fourfields community School
Automated email alerts help keep schools informed of serious incidents, head injuries, expiring medication and expiring first aid qualifications. Special medical needs alerts also automatically pop up when recording incidents. It has made everything easier, children's names are spelt correctly, reports for medication and an easy overall view of our incidents and medication
Kerry Abdul
Isambard Brunel Junior School
With simple to use dropdowns Medical Tracker enables schools to ensure the safeguarding of students by recording accurate information about their medication needs, health plans and first aid incidents.
Lisa Bub
St Paul's CE Primary School
Schools no longer have mountains of paperwork or have to send paper slips home to parents. Considering all this information has to be saved until a student is 25 years old this not only saves paperwork but a lot of time!
Susan Fletcher
Parkside Middle School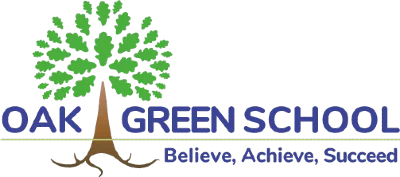 It's a really simple solution to a complex problem. I can't think why no one has come up with it before now. It's also easy to get support and the system is being developed all the time.
Lynda Jackson
Hawthorn Tree Primary School
It has helped us ascertain where accidents occur the most. We have refined the areas where we need more staff oversight and this has, in turn, reduced the number of accidents. Reporting to governors is now more in-depth and we can really drill down. Schools become more compliant with Health & Safety and safeguarding requirements as all our modules fully adhere to necessary legislation and guidance.
Jackie Callaghan
Penn Fields School
Medical Tracker has helped us electronically and professionally upload accidents/incidents of children in a quicker and more efficient way. We have also been able to store children's care plans and upload onto Medical Tracker any medication required for children.
Nicola Jackson
Breaside Preparatory School
Easy import of new pupils- it saves time compared to other cloud-based applications.
Alex Bradley
Anglesey Primary School
For the school, tracking first aid incidents is much easier, we are more accurate and we have a paperless first aid room. This is a great product providing value for money and the customer service is excellent.
Sharon Riddell
St Anne's Infants' School
This system has made the medical provision in our school more streamlined, efficient and effective. They constantly ask for feedback and new ideas. The ideas and suggestions you make are taken into consideration and you often see these changes implemented almost straight away.
Craig Wain
Oakington Manor Primary School
The product is brilliant; every detail is recorded on Medical Tracker. It is easy to access the pupils' medical information. All first aiders are listed with first aid qualification expiry dates and reminders are sent to the school for renewal.
Tina Gabriel
William Tyndale Primary School
Medical Tracker has transformed the way we manage and log first aid in our school.
Tamara Shoohani
Isleworth Town Primary School
It helps me with our site manager and looks at health and safety improvements. For example, In technology, the bulk of our injuries were eye injuries and it was through not wearing safety goggles. So we were able to locate what health and safety issues are happening in departments.
Judy Wilson
Kennet School